Archive » Issue No. 3 September 2015
PREVIEW
General information about journal
The third issue of the journal is devoted to accounting in the cloud.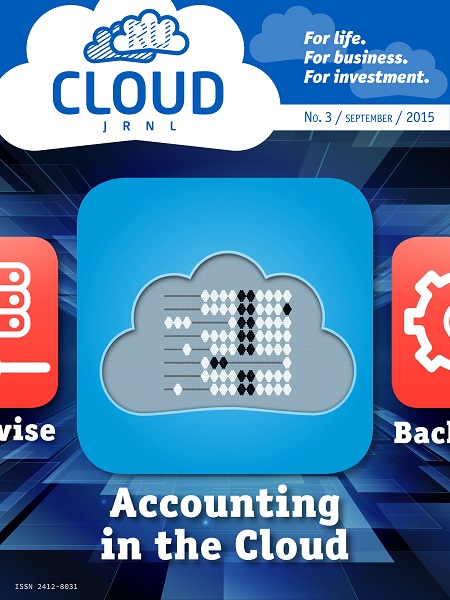 The 'Clouds for Life' section begins with an overview of domestic developments for home accounting and family budget planning. Founders and developers of certain services reveal details of their projects.
Section 'Cloud for Business' contains information about various SaaS-products that help to conduct company accounting , control manufacturing processes and projects, effect payments and vigorously promote business.
A special block of materials focused on to the urgent issue of domestic citizens' personal data storage in the clouds and data centers located in Russia. A published rating of 20 home-grown cloud providers willing to work with foreign customers will help you choose the best service provider to implement migration of IT infrastructure or database from a foreign cloud to a Russian one; and other publications of this cluster prompt tactical steps to carry out anything planned and guide the client in the legal peculiarities of the process.
The 'Clouds investment' section contains articles on cloud startups, successful and instructive cloud projects and also interviews with heads of industrial parks and investors who share their experience of interaction with novice IT entrepreneurs; provide valuable advice for everyone who starts a startup, cautioning the latter from fatal errors and prompting shortest path to success.
Content of Issue No 3